DailySpark Most Recent Post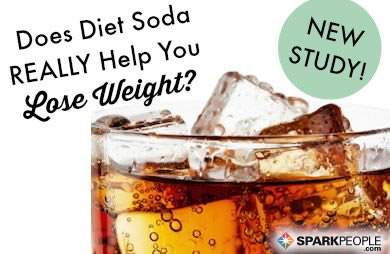 One of the questions that I am often asked by my patients at the Anschutz Center for Health and Wellness is this: ''Can I drink diet soda and still lose weight?'' The follow-up question is usually: ''Is it true that diet beverages can make me feel hungrier?''
That's when I know that they are seeing some of the same confusing headlines about diet beverages that I often see in the local and national news media, and even more frequently on the web.
What I love about my job is that I get to try to find answers to some of these puzzling nutrition questions. To that end, my colleagues and I just completed a study that asked the question: what effect do diet beverages have on weight loss? We were surprised by the answers, which makes me think that you may be, too.
Read More ›
As summer starts winding down and back-to-school shopping begins, lunch boxes and supplies might be on your list. What can you do to help ensure that your kids eat the healthy food you pack instead of trading it for chips and cookies--or even throwing it away? There are lots of cool accessories to make lunchtime more exciting. Looking for ideas to turn boring carrot sticks into a food they won't want to turn down? Here are some of our picks to brighten up lunch and make healthy eating fun!
Read More ›
Hi, everyone! We'd like to make a quick announcement about some changes we made to a few SparkPeople features today. Hopefully you're loving the new look and feel of the site! Here is what we changed and what you can expect:
Streamlined Articles and Resource Center Pages. We gave our Article and other Resource Center pages an upgrade. You'll find bigger images, a cleaner format, and some other small design adjustments on these pages.
Get SparkPoints for Re-Reading Articles. Due to popular demand, we now let you get SparkPoints for articles you read in the past. We know sometimes our members like a refresher on certain article topics, and we wanted to give you points for re-reading!
Refreshed Fitness Library with Animated Gifs. We completed a huge enhancement of our animated exercise demonstrations. We have new, clearer photos and animated gifs, plus a cool new search tool that lets you filter exercises by experience level, equipment, and muscles worked.
A Bigger, Better "Share" Bar. The ''share'' bar on our articles and videos and resource pages has been improved to allow quicker sharing, and we fixed a bug to make sure you get SparkPoints when you share our content.
We hope these changes enhance your SparkPeople experience and make it even easier for you to reach your goals! Some things have been moved around, so if you have a hard time finding something, just shoot a quick note to
support@sparkpeople.com
for help. Thanks for your support, and Keep Sparking!
The SparkPeople Team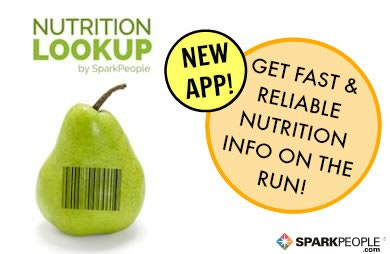 Over the years, we've learned that some of our best ideas and most useful tools come from you, our SparkPeople community. A few months ago when we were releasing the newest updates to our Calorie Counter and Healthy Recipes apps, we asked our members (that's you!) how we could improve our tools to better fit them into your lives. You responded with honest and insightful ideas that are helping us decide which tools we want to work on next.
There was one suggestion in particular that we kept hearing: You wanted a simple app that could pull up the nutrition information for any food, without the food tracker component. That's it--just a streamlined, one-use app that wouldn't take up much space on your phone, but would still be able to access SparkPeople's extensive food database to deliver quick nutrition information on demand. So, we decided to give the people what they want! Today, we're proud to announce the final product:
the SparkPeople Nutrition Lookup App
.
Read More ›
Short on workout time? Need a quick energy boost? Trying to rack up a few more steps today? Join me for this quick, powered-up walk that is easy to do at home (or even at the office!) in a small space. I've included a few fun intervals to help mix up your steps and get you sweating for this short burst of activity.
Oh, and be sure to look out for Peanut the French bulldog who joins us for this walk (well, in her own way)!
Read More ›
If you've been in touch with diet trends over the past few years, chances are that you've heard of the Paleo diet. When you Google the word "Paleo" or "Paleo diet," you'll find thousands of blogs, recipes, articles and
best-selling nutrition books
. But what exactly is Paleo—and is its popularity warranted? Is it all hype and marketing, or is this truly the best diet to adopt for optimal human health? Let's take a look at what the evidence says.
Read More ›